Under the theme of "Embracing the New Era of the Automobile Industry", the 20th Shanghai International Automobile and Manufacturing Technology Exhibition(Automobile Shanghai)will be held at the National Exhibition and Convention Center(Shanghai)on April 18. EXEED will present its new electric sedan, battery electric SUV, and new technologies to participate in this industry event. In addition, it will hold a brand launch at the Auto Shanghai 2023, introducing the high-end battery electric series of EXLANTIX to the audiences from around the world.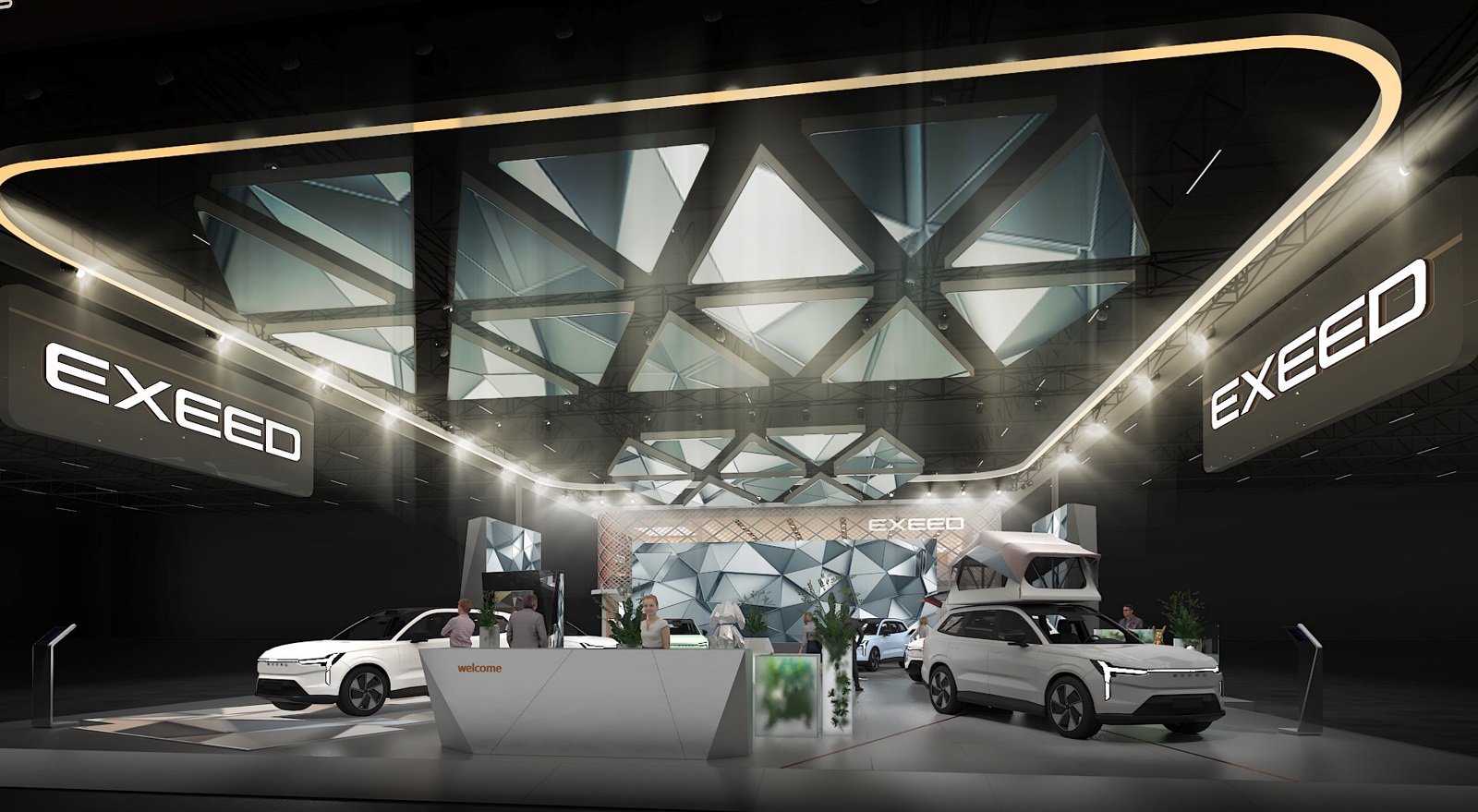 Based on the high-performance electric platform E0X, the battery electric sedan with the internal code E03 and the battery electric SUV with the internal code E0Y deconstruct and redefine the comfort experience, bringing high-end comfort and satisfaction to users in a wide range of driving scenarios. At the same time, the all-electric platform E0X will also be unveiled at this Automobile Shanghai 2023 to showcase the strength and power of EXEED's technological reserves.
At the launch event, EXEED will also release its new premium battery electric series, EXLANTIX, which sounds like the legendary advanced civilization - Atlantis. With cutting-edge technology in the new energy filed to pay tribute to Atlantis' high-tech energy system, EXEED is committed to turning legends into reality and providing users with the ideal comfortable mobility experience.
As the first two EXLANTIX products, E03 and E0Y have a long endurance mileage of over 700km, 150km of driving with 5 minutes of charging and 12 kWh of electricity consumption for 100km of driving, making it the lowest energy consumption in their class, and allowing users to achieve "Worry-free Driving". Moreover, their intelligent technology, comfortable seats and superior materials create a light and luxurious style which seeks carefree driving while also considering the comfort of travel.
The launch of EXEED's premium battery electric series of EXLANTIX marks a new beginning in the new energy premium vehicles market. Just like the brand's connotation of transcendence and exploration, EXEED represents mankind's transcendence and exploration of its limits and the continuous breakthrough of the new premium automotive experience.