From 20th to 21st April, EXEED hosted a test drive event in Wuhu for dealers and media friends around the world, presenting them with the experience, first-hand, of understanding the performance and driving feel of these vehicles and offering their feedback. During the event, EXEED provided a wide range of vehicles, including a E03 sedan and E0Y SUV on display, and SUVs including the RX and VX for an exciting experience, including an off-road experience area, a comprehensive experience area and a racing experience area consisting of various test drive programs to demonstrate all of our abilities.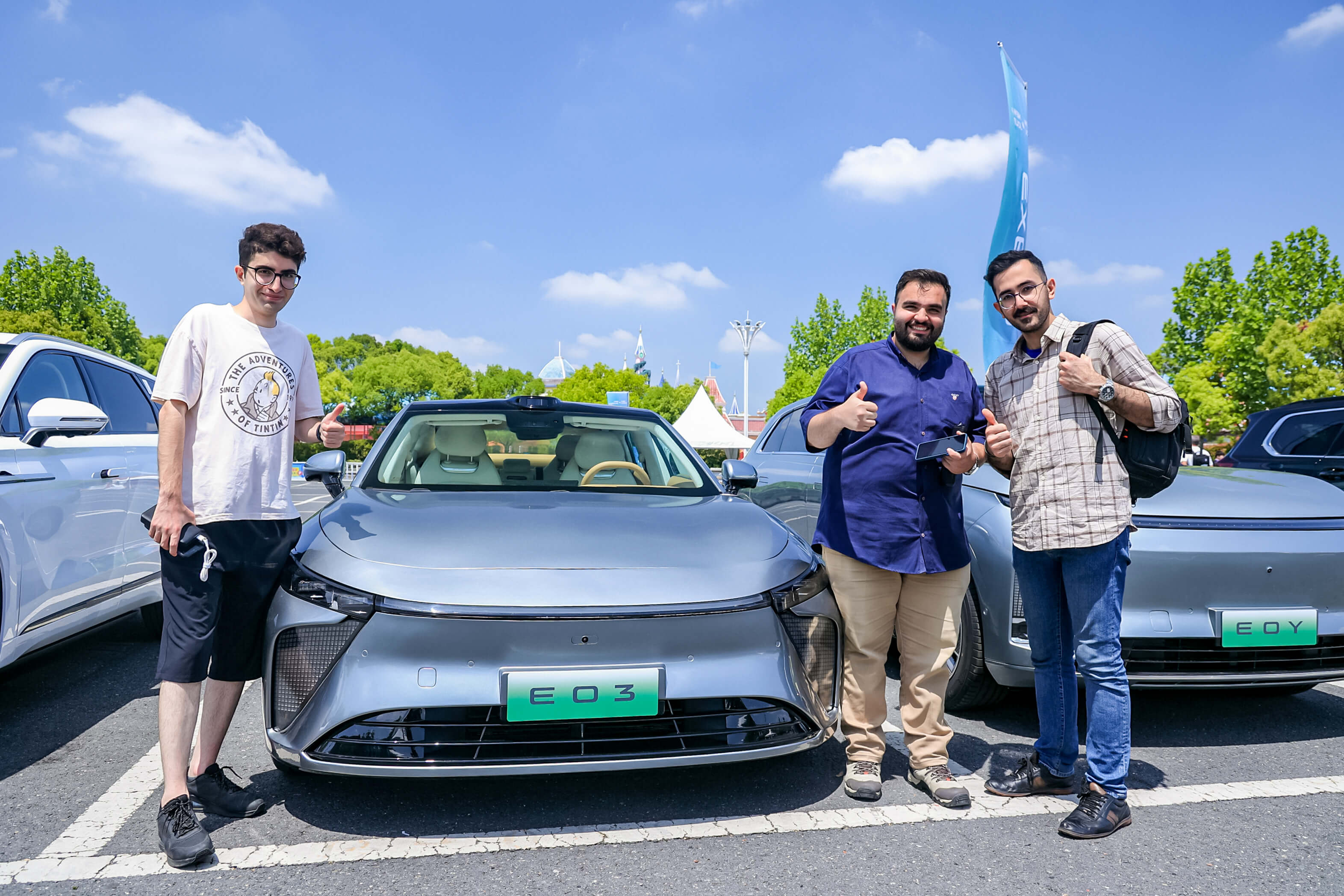 Entering the display area, global dealers and media were first impressed by the E03's sleek body and carved coupe shape when they first saw it. For a performance-focused premium model, the E03 leads its class with ultra-low wind resistance coefficient, excelling in aerodynamics and opening up a new stance of intelligent electric luxury sedans. Another model arranged for display is the E0Y, a B-class pure electric SUV product with a body length of almost 5 meters. Complementing E03's pursuit of ultimate performance, the E0Y places more emphasis on space and ride comfort.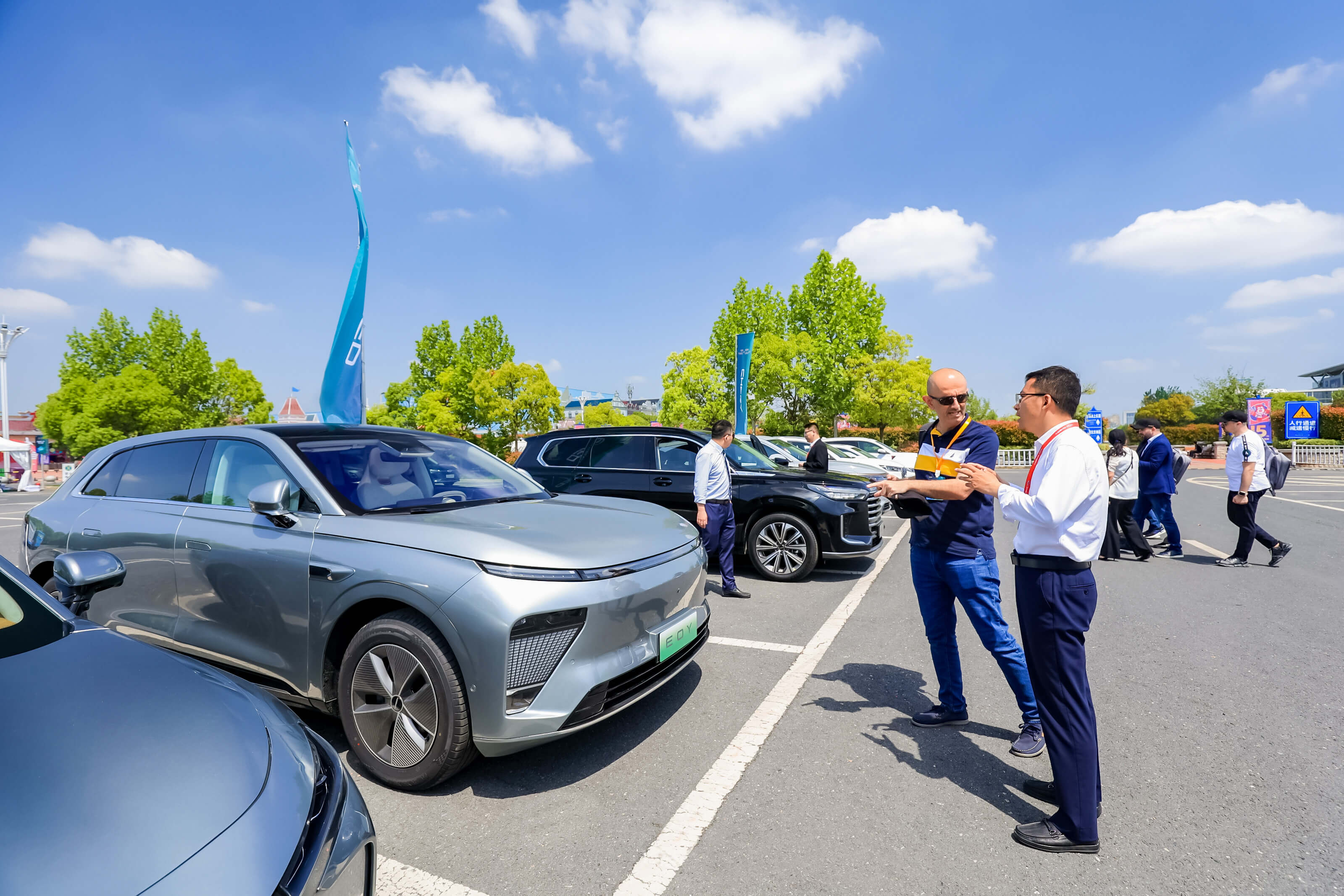 The test drive site, which covers an area of over 40,000 square meters, presents the opportunity to experience three different test drive areas: off-road experience area, comprehensive experience area and racing experience area. The off-road experience area is set up to show-off our four-drive test items such as side slope, hump, double-bridge breakaway group and cross-axle; the comprehensive experience area lets you see our response to a number of road simulation items such as U-bend, S-pile, 8-way pile and speed bump; the racing experience area includes an exciting straight-line acceleration experience area, emergency braking, shock absorption test and other performance test items to really get to know the car.
Before the test drive, EXEED's test drive instructor prepared participants by giving comprehensive training including basic operation of the vehicle, safety precautions and introduction of the vehicle's performance. During the training, the test drive instructor also taught them to better grasp the driving skills of the vehicle by demonstrating full operation to ensure safety during the test drive.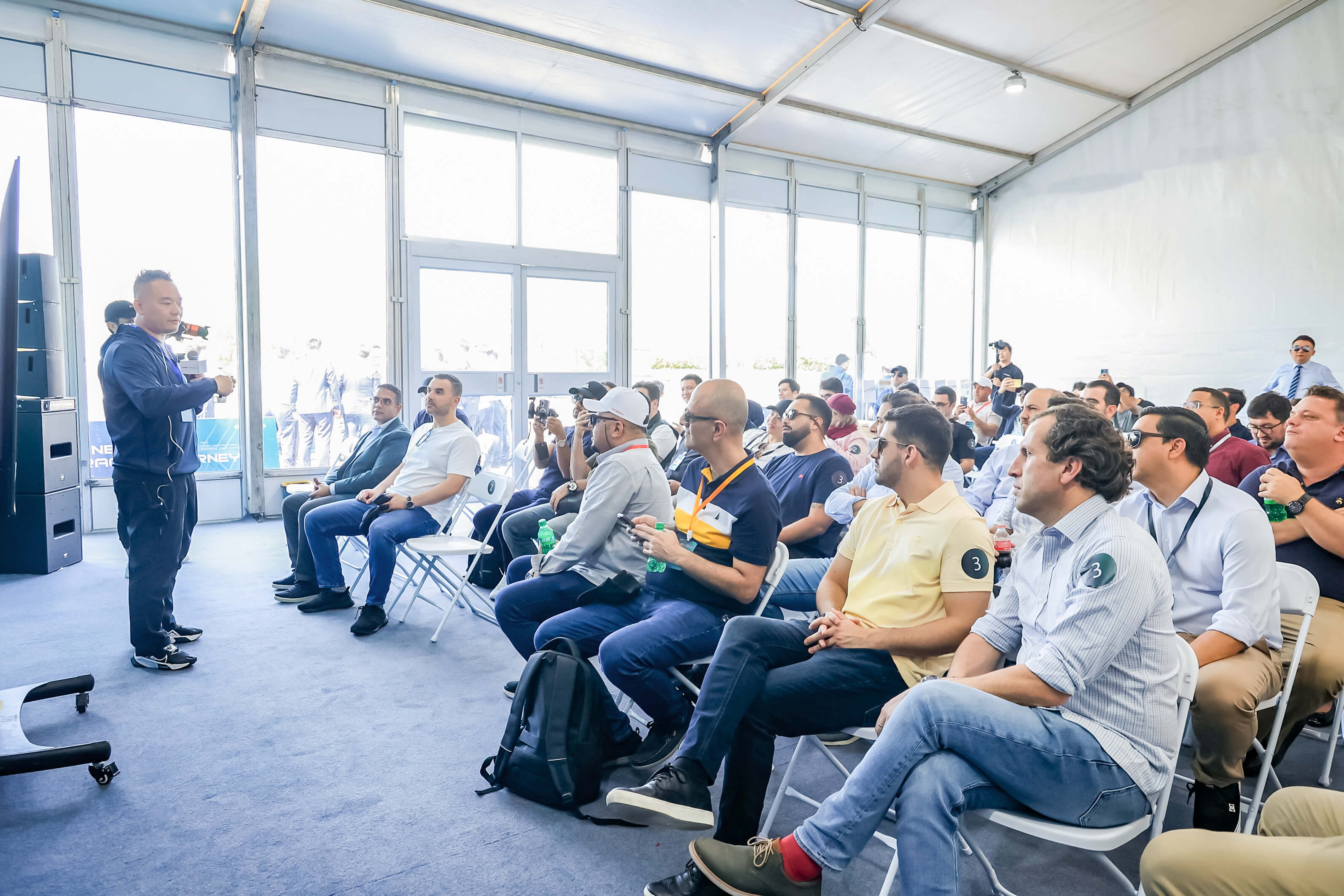 As one of the key products on the test drive, the RX adopts the new "Art of Light" design concept, which not only provides a most beautiful appearance, but also creates high-end driving quality and a luxurious cabin. It demonstrates its strength in the off-road experience area, including humping and side slope events. During the test drive, participants tested the RX's ability to negotiate complex terrain, with the model revealing not only its powerful 2.0T and 400N·m torque output, but also its CDC "magnetic suspension" system and "All Terrain" intelligent four-wheel drive system, allowing them to control the vehicle, its speed and direction in any adventure with ease.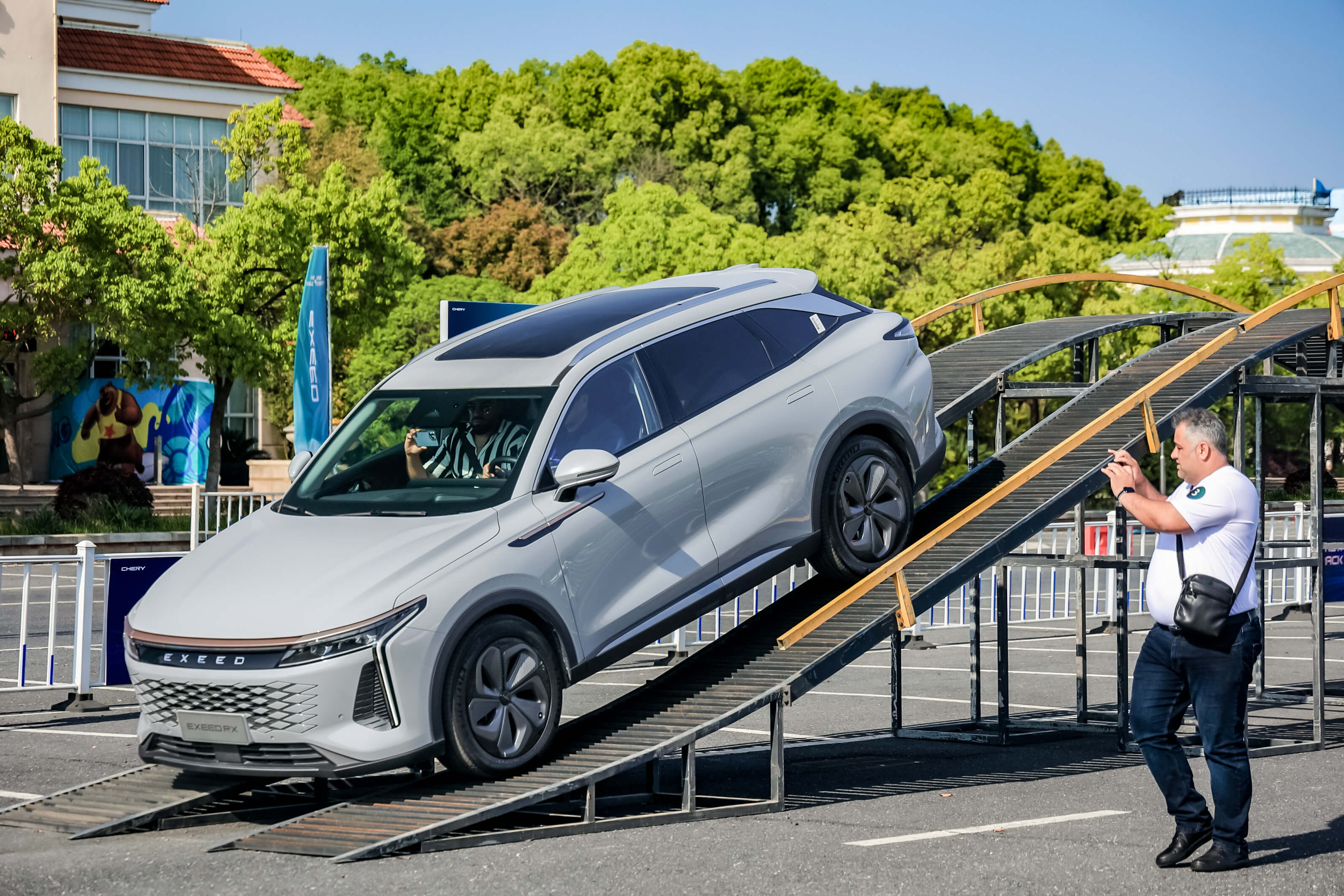 In addition to the RX, participants also experienced the modernized VX and TXL. The VX's supreme power and technology was exciting in the Racing Experience Zone, where the powerful performance of the 2.0T+8AT with 24 Active Assist Driving Technologies perfectly illustrated the unparalleled charm of EXEED's new generation fuel flagship. The TXL, with its smooth and comfortable intelligent start/stop and superb performance measurements, allowed them to maintain powerful and precise steering in the integrated experience area, and a stable high-speed lane change, redefining the premium and heavy feeling of EXEED.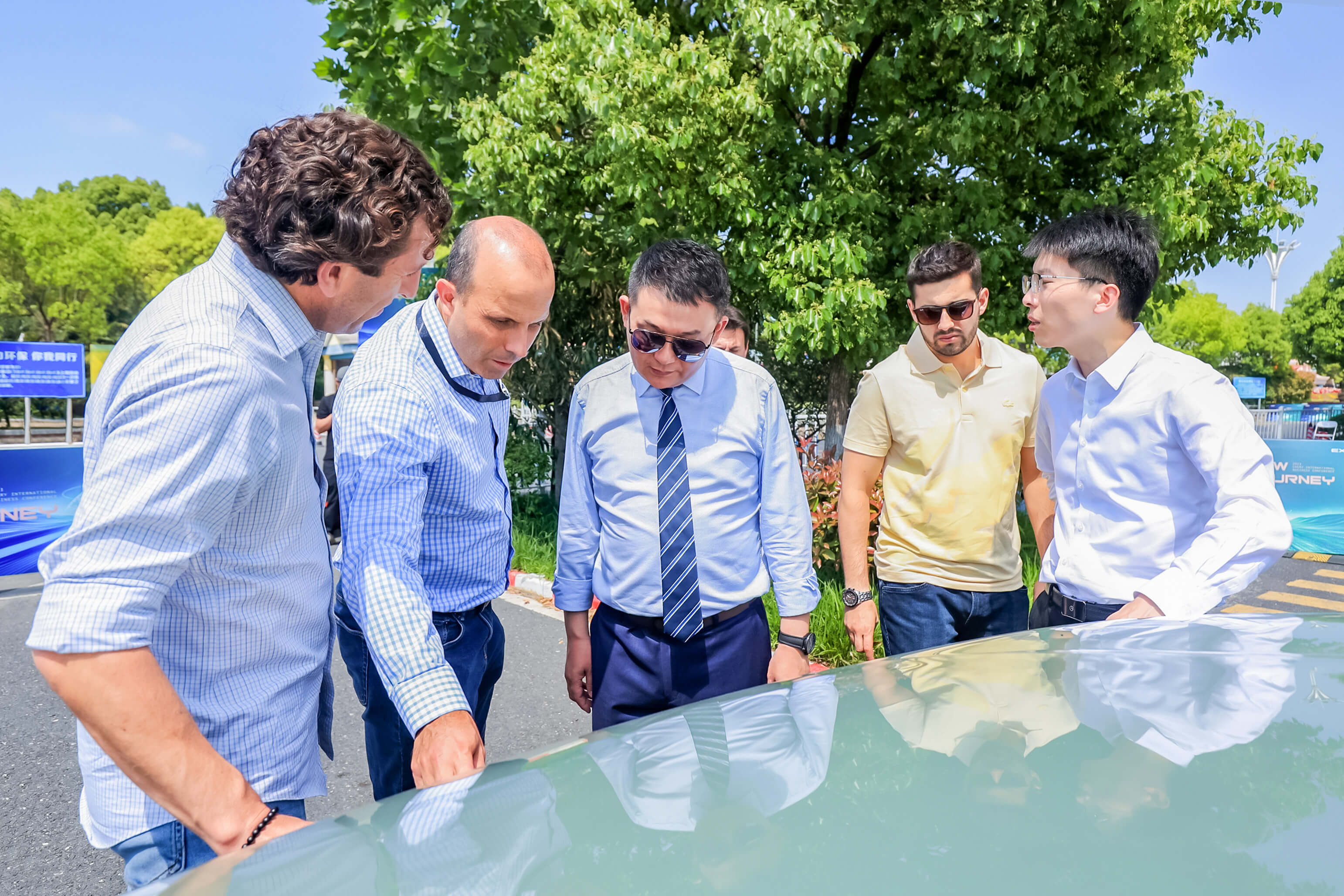 With a user-first philosophy, the EXEED team listens carefully to participant's feedback and plans to incorporate it into later research and development to continuously optimize product design and service. EXEED is not just a car brand, but a car culture created together with users, and through continuous innovation and breakthroughs, EXEED will continue to introduce even better products to meet users' needs, desires and expectations for their ultimate driving experience.